SCB Julius Baer introduces new business model for seamless client services, opens new office in the heart of Bangkok. Target set for 10 market share in five years to top UHNWIs and HNWIs wealth management business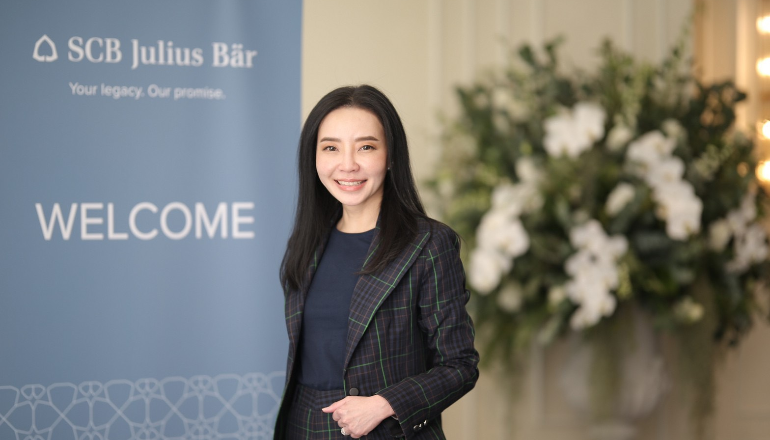 SCB Julius Baer, a strategic wealth management joint venture combining the strength of Thailand's leading Siam Commercial Bank with Julius Baer's world-class wealth management expertise, is set to embrace a "New Operating Rhythm" model for Ultra High Net Worth Individuals (UHNWIs) and High Net Worth Individuals (HNWIs). Especially designed to serve these particular segments, the new model will take advantage of professional Single Relationship Managers that truly understand the demands of this market in Thailand, allowing a single RM to fully serve all clients' needs. To boost its world-class wealth management position for UHNWIs and HNWIs even further, the Company also has opened a new office in the heart of Bangkok's central business district. All these combined strengths will support the Company in achieving its ambition of a 10 percent market share within five years, to become Thailand's wealth management leader for
UHNWIs and HNWIs.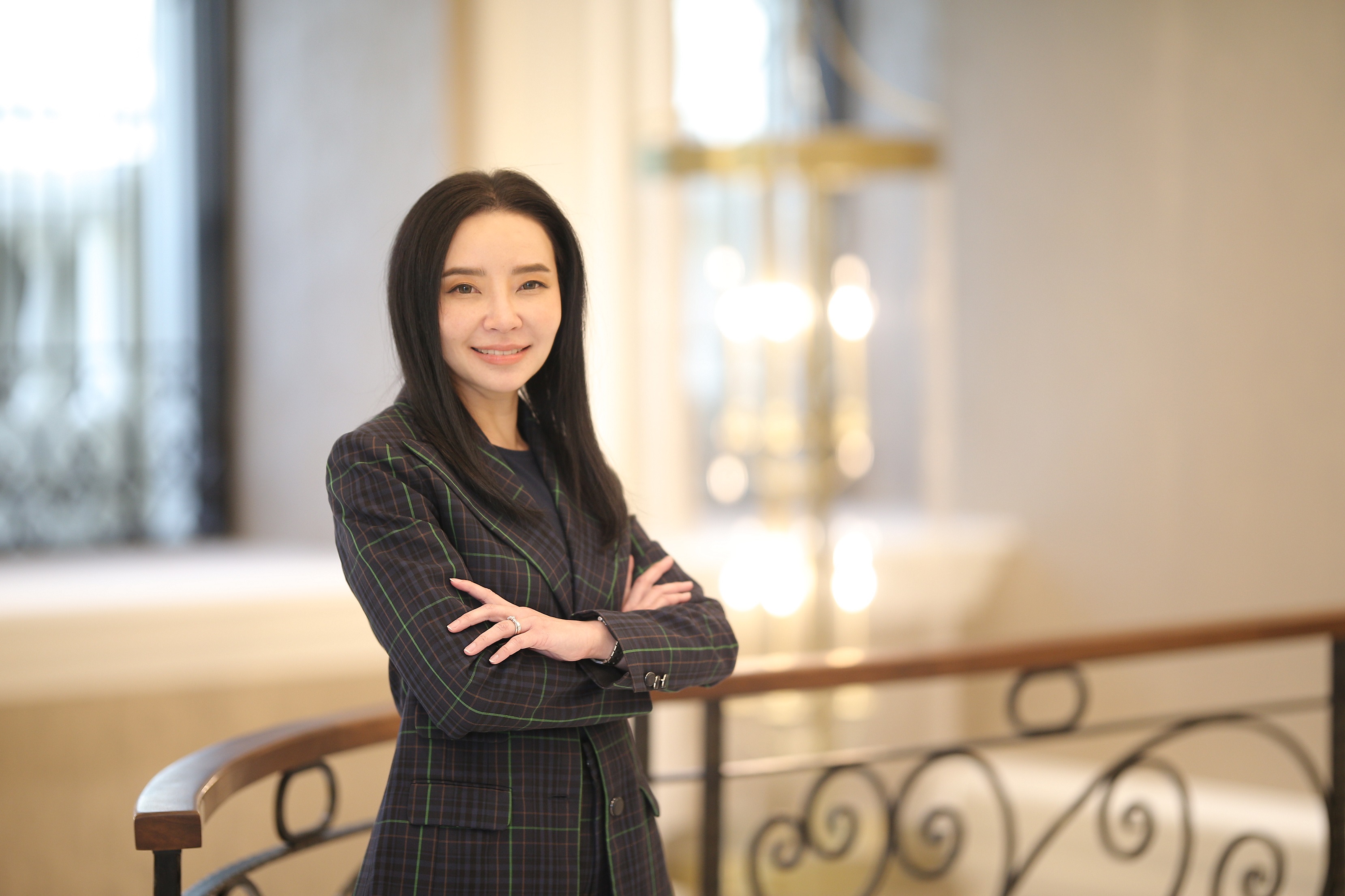 Speaking about these latest developments, SCB-Julius Baer Securities Co., Ltd. Chief Executive Officer Miss Lalitphat Toranavikrai said that, "This year's global investment and economic outlook continues to pose challenges and shifting paradigms as never before amid the unexpected COVID-19 pandemic that is affecting everyone. Following market fluctuations during the first and second quarter of this year, SCB Julius Baer began to see signs of economic recovery from economic indicators in the third quarter.  World GDP for 2021 is expected to recover to 6.5 percent, from negative growth of approximately 3 percent due to a trend toward long-term economic recovery. We see equities as more appealing than safe haven assets and we focus our investment in the US and China.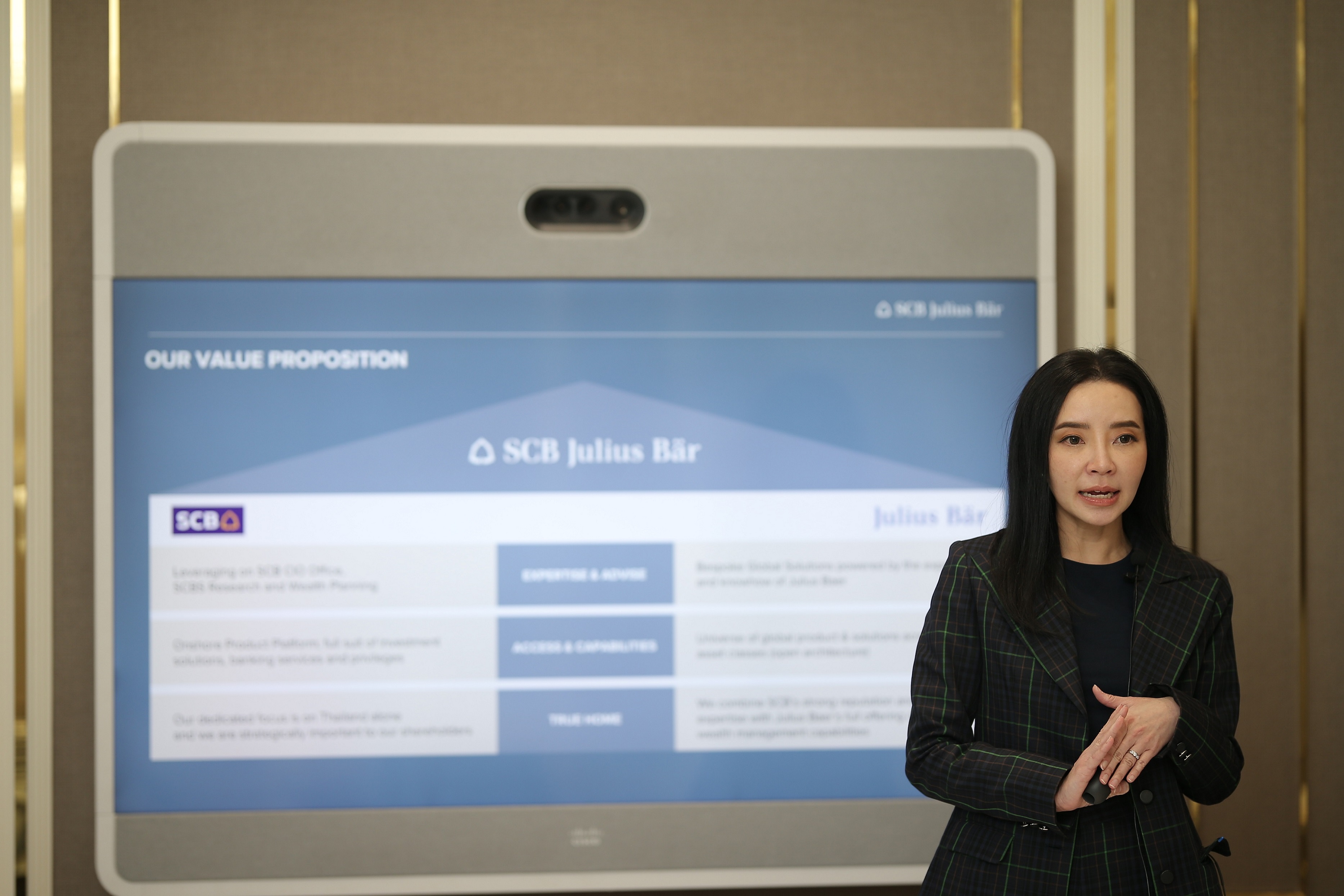 "The overall wealth management business in Thailand, particularly for UHNWIs and HNWIs with assets over 100 million baht in Thailand, has demonstrated strong growth during the past several years.  It is expected that this trend will continue, reflecting untapped business potential and opportunities.  As of year-end 2019, total assets in this segment stood at 10 trillion baht, reflecting growth of 9.9 percent, while SCB Julius Baer has seen a more than doubling of assets under management (AUM) from existing and new clients, despite the COVID-19 situation.  As a result, the Company has had to double the number of its RMs to support business expansion" added Miss Lalitphat.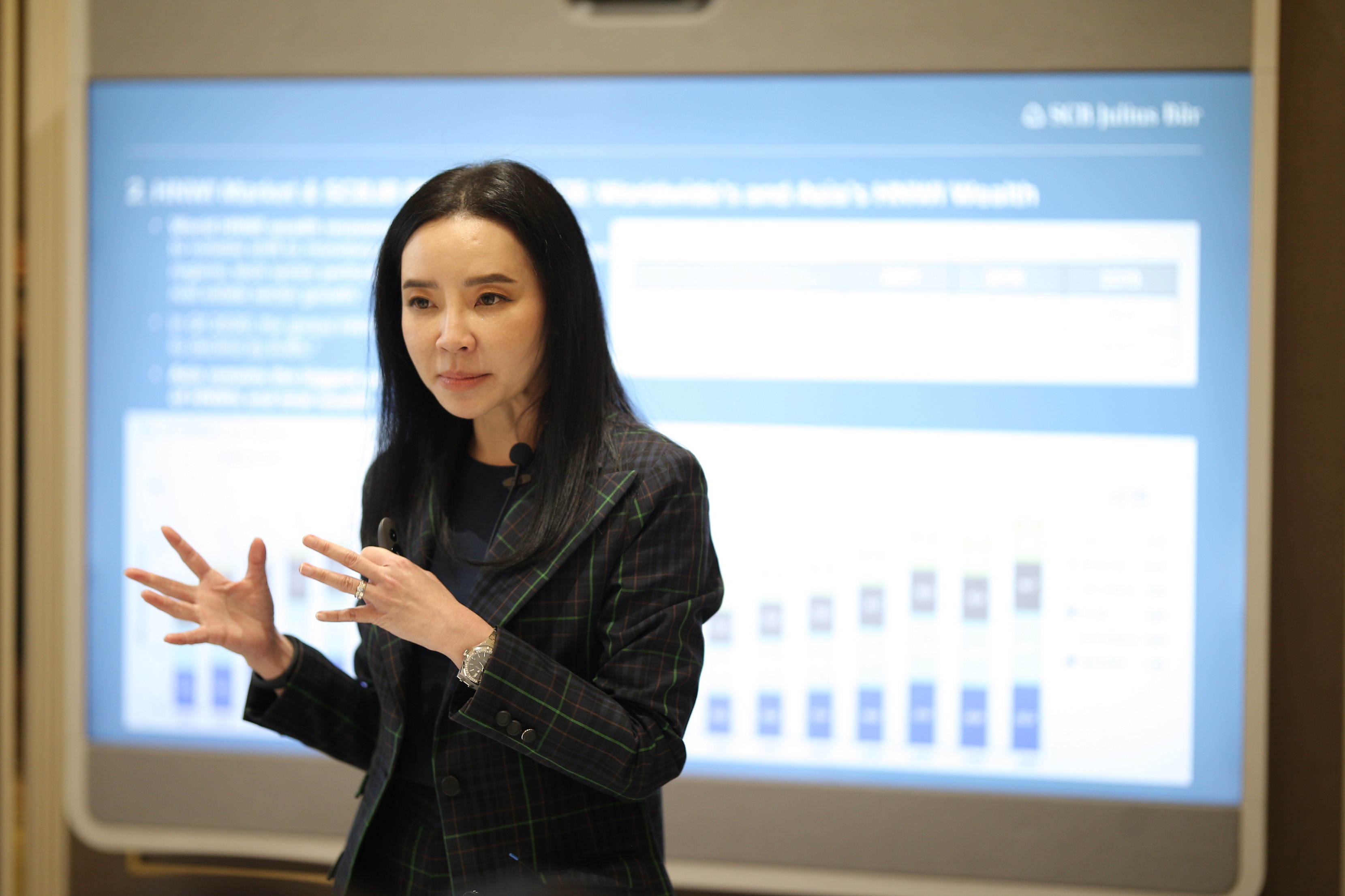 For the latter half of 2020, SCB Julius Baer will continue to embrace three major business pillars, comprising:
Expert Advisors

: Teams of capable, specialized, and veteran investment experts and Julius Baer's world-class suites of wealth management products and capabilities;

Personal Touch

: Local and knowledgeable Relationship Managers (RMs) that truly understand the Thai market and customer requirements in terms of culture, way of life, and thinking are readily available to serve customers in Thailand.  This year, SCB Julius Baer has adopted a New Operating Rhythm – Single RM model, enabling a Relationship Manager to better offer investment products and solutions for both onshore and offshore investment; and

Seamless Access

:  Making our services available through an Open Product Platform that comes with the best suite of products, allowing customers in Thailand to invest independently. With this platform, customers will be able to determine investment strategies for generating the best returns to achieve the targets of every customer, while allowing access to global investment.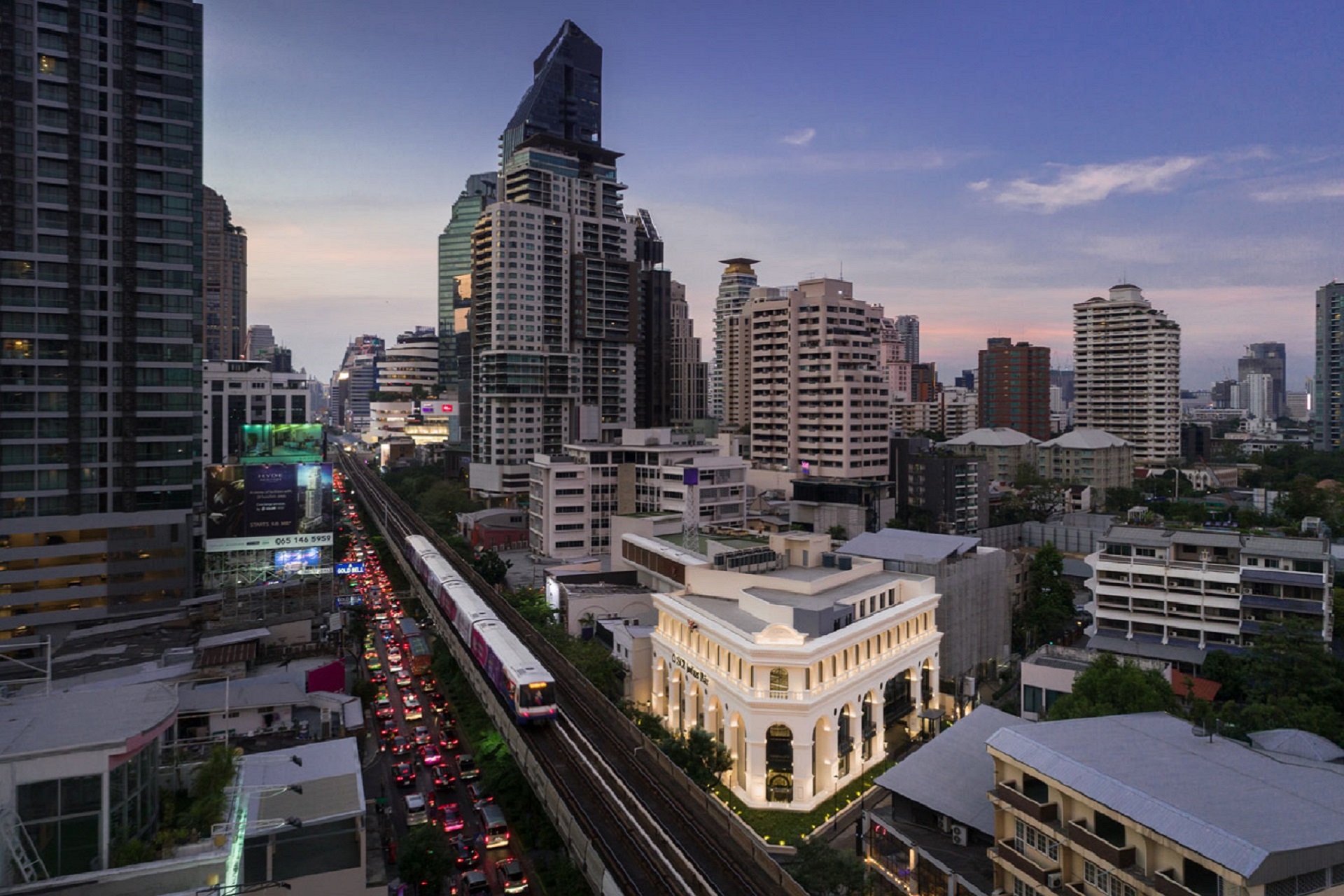 The Company recently opened its first office in Thailand, located in the heart of Bangkok's central business district on Sukhumvit Road.  Designed under a "Private Luxx" concept, the new office reflects SCB Julius Baer's commitment to offering one-stop world-class service solutions for HNWIs. It is the first financial institution in Thailand with an office building featuring the contemporary Eurasia architectural style.  The building combines the striking beauty of Siam Commercial Bank's Talad Noi Branch with design aspects of Julius Baer's office in Zurich, Switzerland.  The interior design has divided working spaces in a semi-residential style, offering a private atmosphere with personalized services rendered by professional RMs.  With their experience and understanding of culture, language, and investment context, RMs are able to deliver services and solutions matching investment requirements and risk appetites. 
"Moreover, SCB Julius Baer is prepared to launch a Junior Executive Program, targeting clients' second generation.  Aiming to lay a foundation of investment knowledge, the program will help budding investors understand and become more familiar with world-class wealth management concepts and practices.  We are confident that SCB Julius Baer's professional and personalized investment service approaches, quality staff meeting international standards, and an office in Thailand will effectively serve as a wealth management business center, while serving as a space to forge closer relationships between SCB Julius Baer and its clients in Thailand.  With Julius Baer's investment platform and SCB's understanding of the Thai market, SCB Julius Baer will be able to achieve sustainable growth and returns for UHNWIs and HNWIs.  Within five years, SCB Julius Baer expects to increase its UHNWIs and HNWIs market share to approximately 10 percent with a customer base of over 1,000 families, attaining a top position in UHNWI and HNWI wealth management business in Thailand." concluded Miss Lalitphat. 
About SCB Julius Baer
Siam Commercial Bank (SCB) and Julius Baer have established a strategic joint venture to deliver the most relevant and impactful advice and solutions to high and ultra-high net worth clientele in Thailand. The joint venture combines SCB's strong brand and domestic expertise with Julius Baer's full offering of international wealth management capabilities for Thai clients in Asia.
For more information, please call 02-098-9999 | www.scbjuliusbaer.com | contact@scbjuliusbaer.com
About Siam Commercial Bank
Siam Commercial Bank PCL is one of Thailand's leading universal banks. Established by Royal Charter in 1906 as the first Thai bank, SCB's total assets stood at 3.316 trillion baht and had a market capitalization of 235 billion baht as of the end of March 2020.  Its network of branches and service points offers nationwide coverage, providing a full range of services meeting the demands of all customer groups, including corporate, SMEs, and retail customers.  With a strong commitment to becoming "The Most Admired Bank", the Bank maintains a well-balanced business operation, with stake holders including customers, employees, shareholders, supervisory institutions, and society, while acting as a role model for a new paradigm in banking business for the future in Thailand. 
More information is available from the website www.scb.co.th
About Julius Baer
Julius Baer is the leading Swiss wealth management group and a premium brand in this global sector, with a focus on servicing and advising sophisticated private clients. At the end of June 2020, assets under management amounted to CHF 402 billion. Bank Julius Baer & Co. Ltd., a renowned Swiss private bank with origins dating back to 1890, is the principal operating company of Julius Baer Group Ltd., whose shares are listed on the SIX Swiss Exchange (ticker symbol: BAER) and are included in the Swiss Leader Index (SLI), comprising the 30 largest and most liquid Swiss stocks.
Julius Baer is present in over 20 countries and more than 50 locations. Headquartered in Zurich, we have offices in key locations, including Dubai, Frankfurt, Geneva, Hong Kong, London, Luxembourg, Mexico City, Milan, Monaco, Montevideo, Moscow, Mumbai, São Paulo, Singapore, and Tokyo. Our client-centric approach, our objective advice based on the Julius Baer open product platform, our solid financial base and our entrepreneurial management culture make us the international reference in wealth management.
For more information visit our website at www.juliusbaer.com
Latest News