SCB Julius Baer unveils its New Wave of Wealth strategy, seeking to become the Preeminent Leader in the International Private Banking industry in Thailand by 2025. Seamlessly bridging two investment worlds with the power of the human touch and Showcasing THE 45 ACADEMIA initiative to cultivate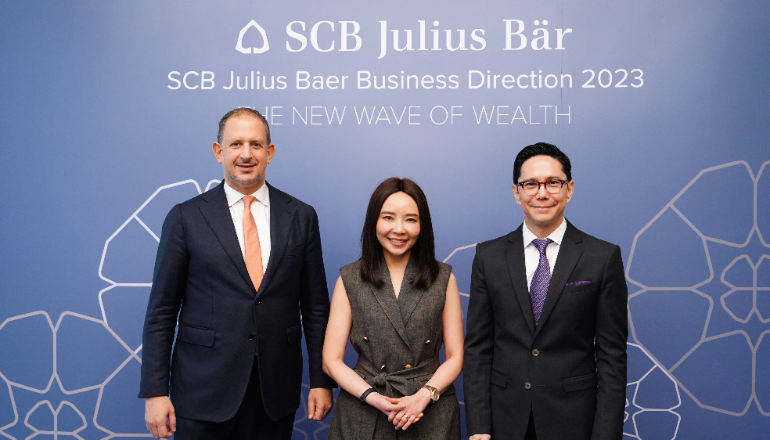 SCB-Julius Baer Securities Co., Ltd. (SCB Julius Baer), a joint venture between Siam Commercial Bank of Thailand and Switzerland's Julius Baer, is embarking on an ambitious wealth management strategy called "The New Wave of Wealth" in 2023.  This strategy combines onshore and offshore expertise with an Open Product Platform, offering a wide variety of products & solutions, making it the first and only wealth-management firm in Thailand to do so. Through this strategy, SCB Julius Baer seeks to provide impactful and relevant wealth management services that cater to the needs of its well-heeled clients, through the personalized touch of its relationship managers.
The firm aims to provide its high-net-worth clients with an enhanced experience, enabling them to invest globally without restrictions. Moreover, the company is launching an initiative called "The 45 Academia," which aims to prepare the Next Generation of Business Successors to become the "Leaders of Tomorrow." This program will empower clients to pass down their wealth through the generations in a sustainable manner. Within three years, SCB Julius Baer also aims to become the preeminent leader in the International Private Banking industry, offering holistic, integrated wealth management services to UHNWIs and HNWIs in Thailand.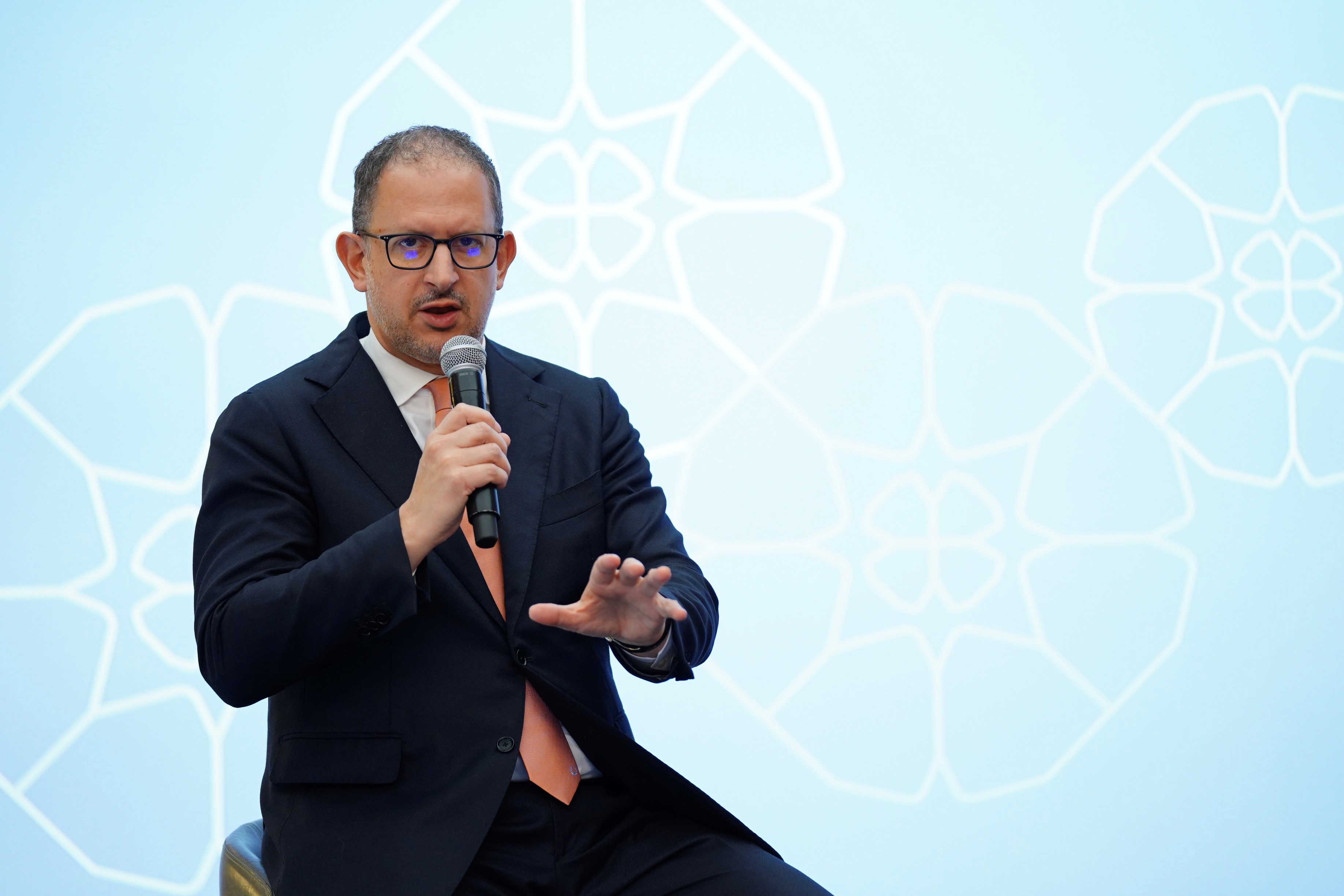 Mr. Philipp Rickenbacher, Chief Executive Officer of Julius Baer Group Ltd.,
said,
"Julius Baer is dedicated to advancing the top-tier wealth management market in Asia, where we consider the region our second home. Thailand is a key country in our focus to broaden the scope of our services. We believe that there is significant potential for growth in the private banking sector in Thailand. As the investment landscape in Thailand evolves, the strategic alliance between market leader Julius Baer and Siam Commercial Bank offers an unparalleled wealth management experience for our clients. Julius Baer's pure-play business model and world-class wealth management expertise, combined with Siam Commercial Bank's deep local insights and expansive network, empower us to deliver targeted, high-impact, and cutting-edge advice to the local market.
Julius Baer's position as a market leader in wealth management enables us to address the growing demand for sophisticated wealth planning solutions, as families increasingly turn to professionally structured strategies for their financial future. Moreover, our dedication to responsible investing is exemplified by the integration of ESG criteria into the vast majority of our investment offerings. By providing tailored, adaptive service that keeps pace with our clients' changing needs, we are poised for significant growth and sustained success in the wealth management sector."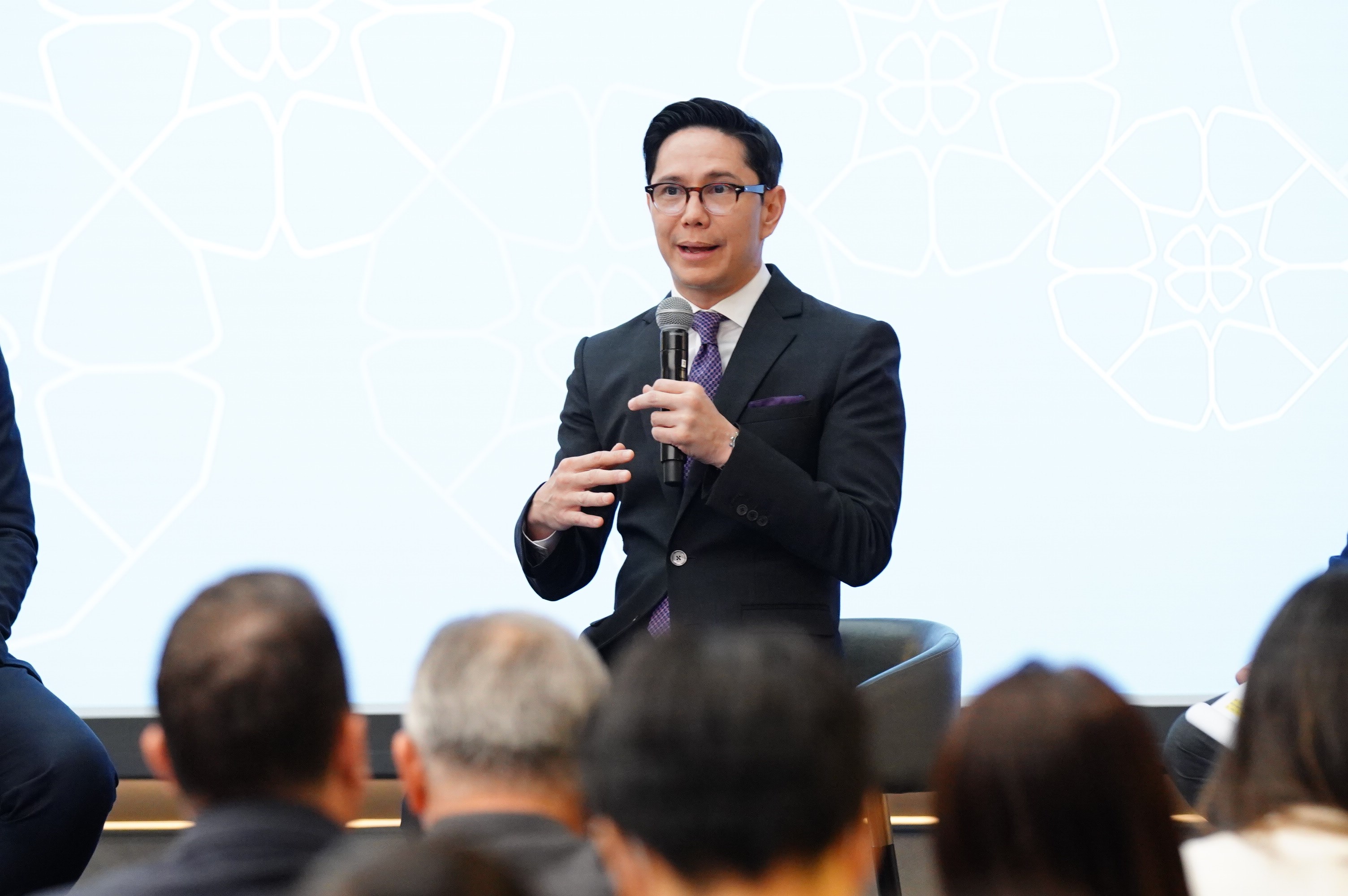 Siam Commercial Bank Chief Executive Officer Mr. Kris Chantanotoke revealed that, "At present, SCB WEALTH has over 400,000 wealthy clients, which includes high net worth individuals with net assets under management (AUM) of two million baht or more. This represents over 40% of the market share, and the bank has plans to steadily increase its customer base by over 12% annually, particularly among young affluent groups who are seeking to grow their investments. The bank has achieved this growth by offering a diverse range of financial investment products on an open architecture platform, as well as expanding its digital investor base through the development of a comprehensive wealth platform. Over the next three years, SCB aims to expand its customer base to include more than 1.3 million digital investors, with SCB Julius Baer playing a pivotal role in driving growth for ultra-high net worth individuals and high net worth individuals.
These efforts will help the bank extend its wealth management services to provide customers with a comprehensive range of financial planning solutions. The bank is confident that SCB Julius Baer will be able to deliver sustainable growth and returns for customers, and thus becoming a trusted partner in their financial planning journey. In addition, these efforts will help SCB achieve its goal of becoming the number one digital bank in terms of wealth management, while offering customers a seamless and connected service experience across all channels, in line with our vision of becoming the 'Digital Bank with Human Touch' strategy.
SCB-Julius Baer Securities Co., Ltd. Chief Executive Officer Ms. Lalitphat Toranavikrai further noted that, "In 2023, monetary policy will likely normalize after one of the most aggressive tightening cycles in recent history. While the disinflationary process in the US remains on track, volatility remains high in a context of structurally elevated supply fragility. A more cautious positioning is thus warranted, and we advise investing in high-quality corporate bonds while reducing allocations in high-yield bonds. The Barbell strategy is also recommended, which entails investing in both secular growth stories combined with quality defensive names. Industry groups that we are positive on include information technology, healthcare, and communications."
SCB Julius Baer has implemented
"The New Wave of Wealth"
strategy at the core of its business operations to advance towards a new era for its wealth management business in 2023. The strategy is built upon three major pillars to solidify its position as the leading wealth management provider and cater to the unique needs of the next generation of its UHNW Clientele. 
Onshore & Offshore Investment: SCB Julius Baer offers both onshore and offshore investment solutions, making it the only Wealth Management firm which provides a full & comprehensive range of investment options.
Human Touch: The company recognizes the importance of the human touch and employs knowledgeable local Relationship Managers (RMs) who understand the Thai market and the distinctive needs of their customers in terms of culture, lifestyle, and beliefs. These RMs provide services with a personalized touch, supported by cutting-edge digital technologies.
Seamless Access: SCB Julius Baer enables clients to access a variety of investment products and wealth planning services through an Open Product Platform, which allows for customization of investment strategies to generate optimal returns, through seamless access to global investment opportunities.
Top of Form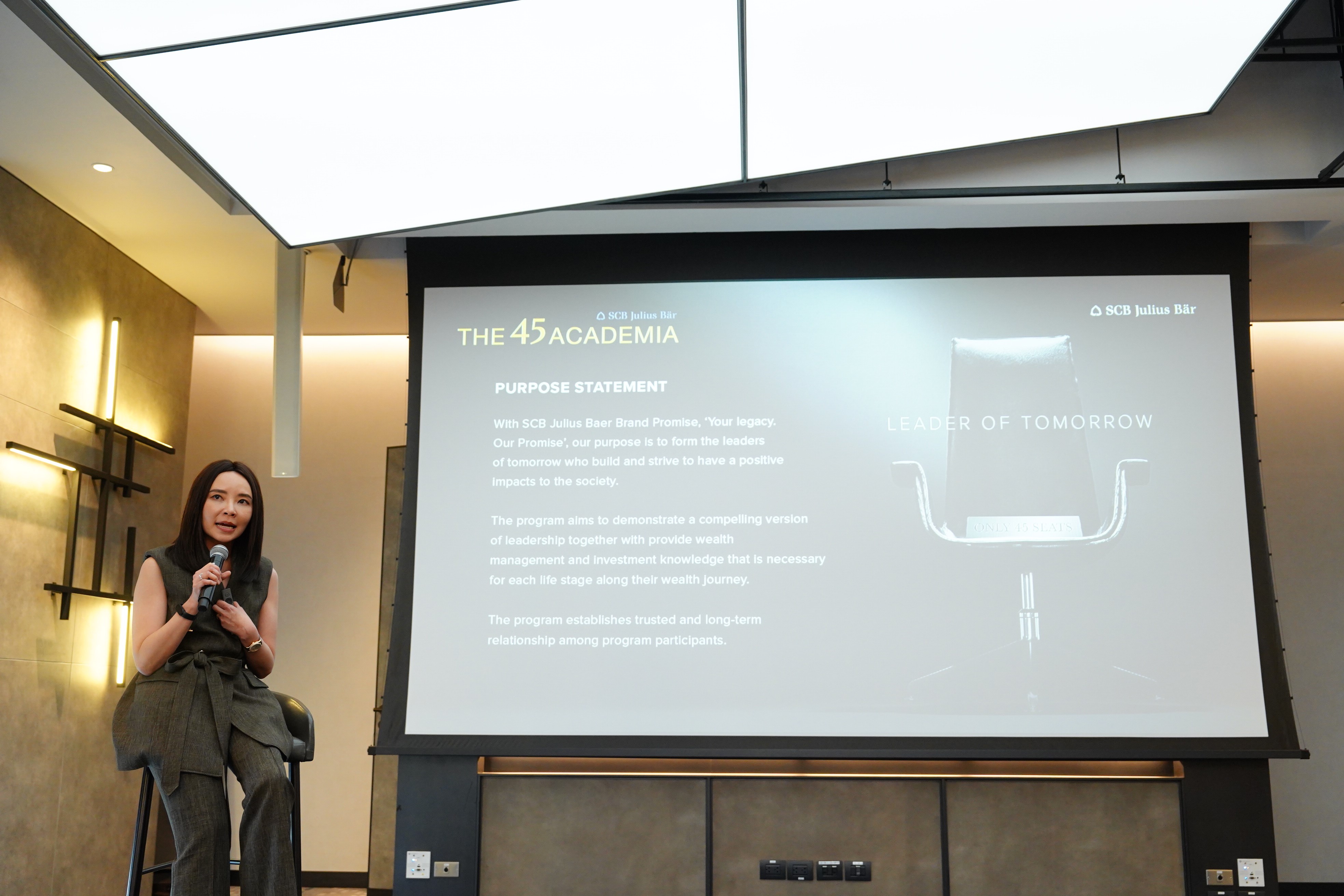 "Furthermore, SCB Julius Baer is preparing to launch a flagship initiative titled
"The 45 Academia"
which aims to equip the next generation of business leaders with the requisite skills and mindset to succeed and transform into the "Leaders of Tomorrow". Our belief in the
"The New Wave of Wealth"
strategy, which seamlessly integrates both onshore and offshore investment domains, in addition to our relevant and impactful investment advisory and services, deeply experienced RMs, coupled with SCB's local know-how and understanding of the Thai market, will enable us to deliver sustainable returns for our UHNWIs and HNWIs clientele in line with their financial objectives. Our ultimate goal is to establish SCB Julius Baer as the Leading International Private Bank with a focus on integrated wealth management services for UHNWIs and HNWIs in Thailand within three years."
Ms. Lalitphat
concluded.
Latest News