SCB-Julius Baer 2023 Mid-Year Market Outlook Quality Assets and Growth Equities Amid Economic Slowdown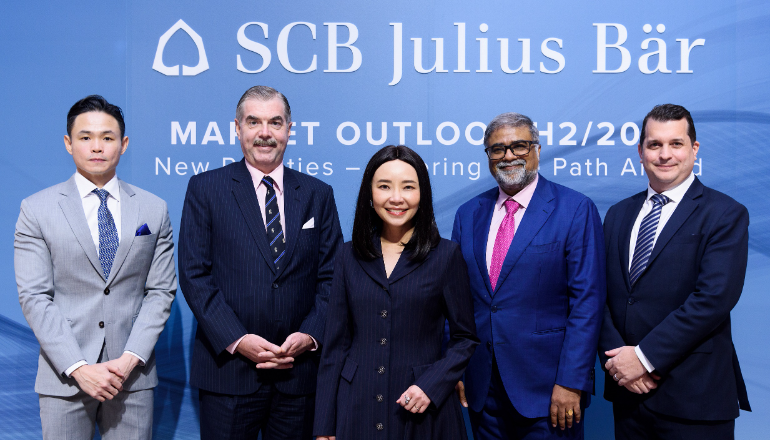 SCB-Julius Baer Securities Co., Ltd. recently held an exclusive seminar for its ultra-high-net-worth clients, focusing on the Mid-Year 2023 Market Outlook. The key takeaway was the anticipation of a continued slow-down in inflation rates and economic growth into 2024, along with a distinct divergence between global economies.

SCB-Julius Baer Securities Co., Ltd. Chief Executive Officer Ms. Lalitphat Toranavikrai said, "2023 is what we foresee as the 'Year of Cool-Down'. Despite a cooling trend in the global economy, particularly in the US, there are positives to consider. With resilient consumers, strong balance sheets and encouraging labor market conditions, the US economy could mitigate potential contractions or experience it mildly. Moreover, as China catches up after its reopening and Europe's prospects brighten with increased Chinese demand, we expect some degree of global economic balance."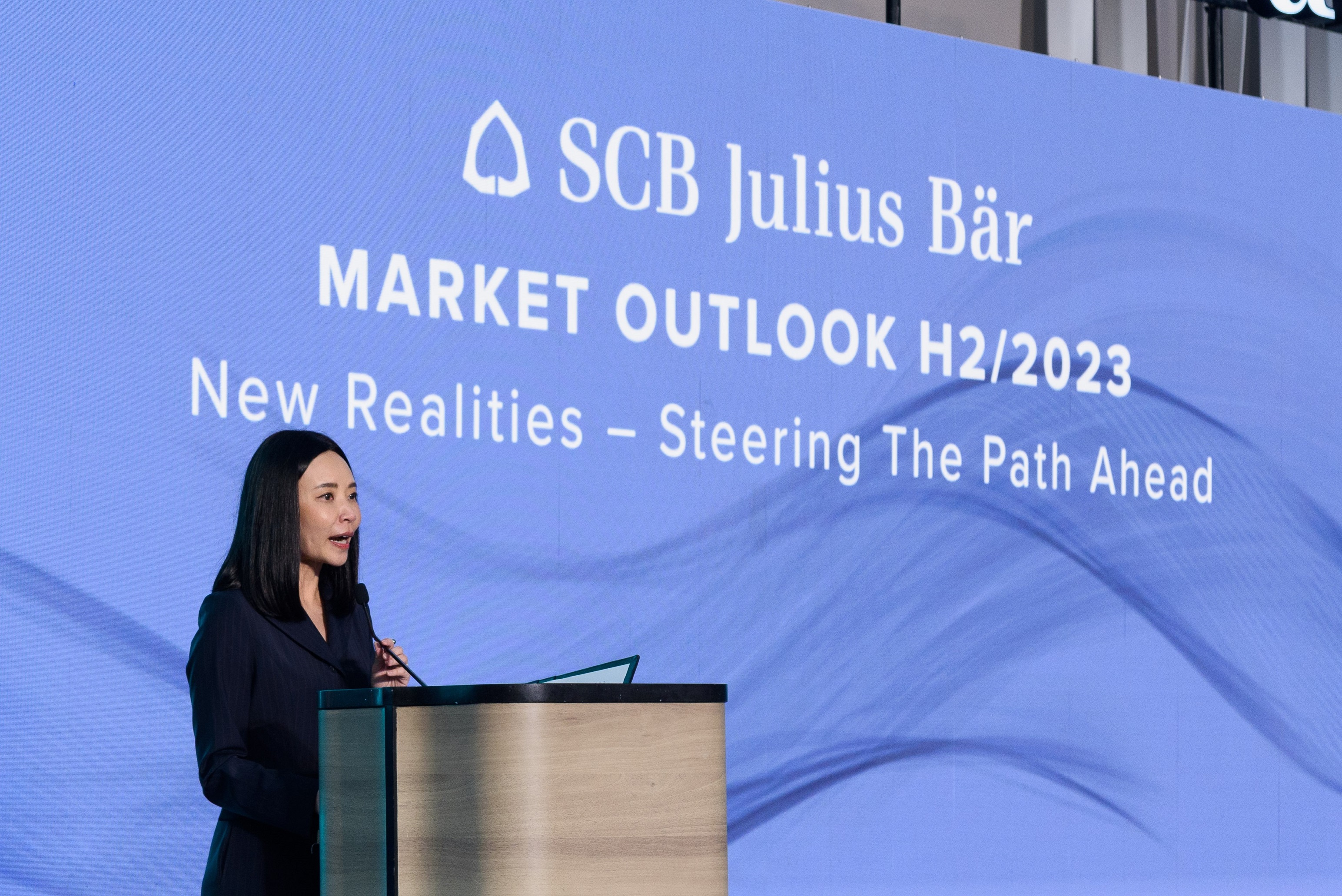 SCB-Julius Baer Securities Co., Ltd. Head of Investment Solutions Mr. Kean Tan said, "Our approach is to focus on quality assets, securing decent real yields within fixed incomes. Given the rising concerns over defaults, we are reducing exposure to high-yield US and EU bonds, reallocating towards the promising arena of emerging market debt. In the realm of equities, our stance remains defensive, with a clear focus on quality growth. We are overweight on the communications sector, and as for Chinese stocks, we recommend state-owned enterprises as structural reform is expected to raise competitiveness."
"With expected interest hikes, we anticipate the USD to weaken, whereas the CHF is predicted to strengthen as a safe haven amid rising global growth risks, while the JPY will likely benefit from any upcoming policy shift by the Bank of Japan. Also, as the Artificial Intelligence race intensifies, we favor software companies with proprietary data, the semiconductor value chain, and cloud infrastructure providers, for they continue to present attractive investment characteristics." Mr. Tan added.
As 2023 unfolds, SCB- Julius Baer is committed to providing its clients with insightful and timely investment guidance, empowering them to navigate through these uncertain economic times.
Latest News